Total Eyecare & Eyewear
Our board-certified eye doctors provide the highest quality of care performing everything from routine eye exams to diagnosing, treating, and managing eye diseases.
Find an Eye Doctor Near You
About Total Eyecare & Eyewear
Superior eyecare for Denton, Crossroads, and surrounding areas.
Established in 1991, our eye care clinic specializes in caring for all your vision needs. We handle everything from eye exams and hard-to-fit contact lenses to computer vision problems, specialty lenses, and eye surgery. By staying current with the latest developments in eye care, prescription lenses, and advances in contact lens technology, our vision center can provide you with the best vision, advice, and fit today—and in the years to come.
We take pride in building lasting relationships with our patients, which is why we take the time to get to know you, your vision requirements, and your lifestyle needs. Contact our eye care clinic today to find out how we can help.
---
Meet the exceptional optometrists at our Total Eyecare & Eyewear locations. Learn more about their expertise and commitment to your family's vision health.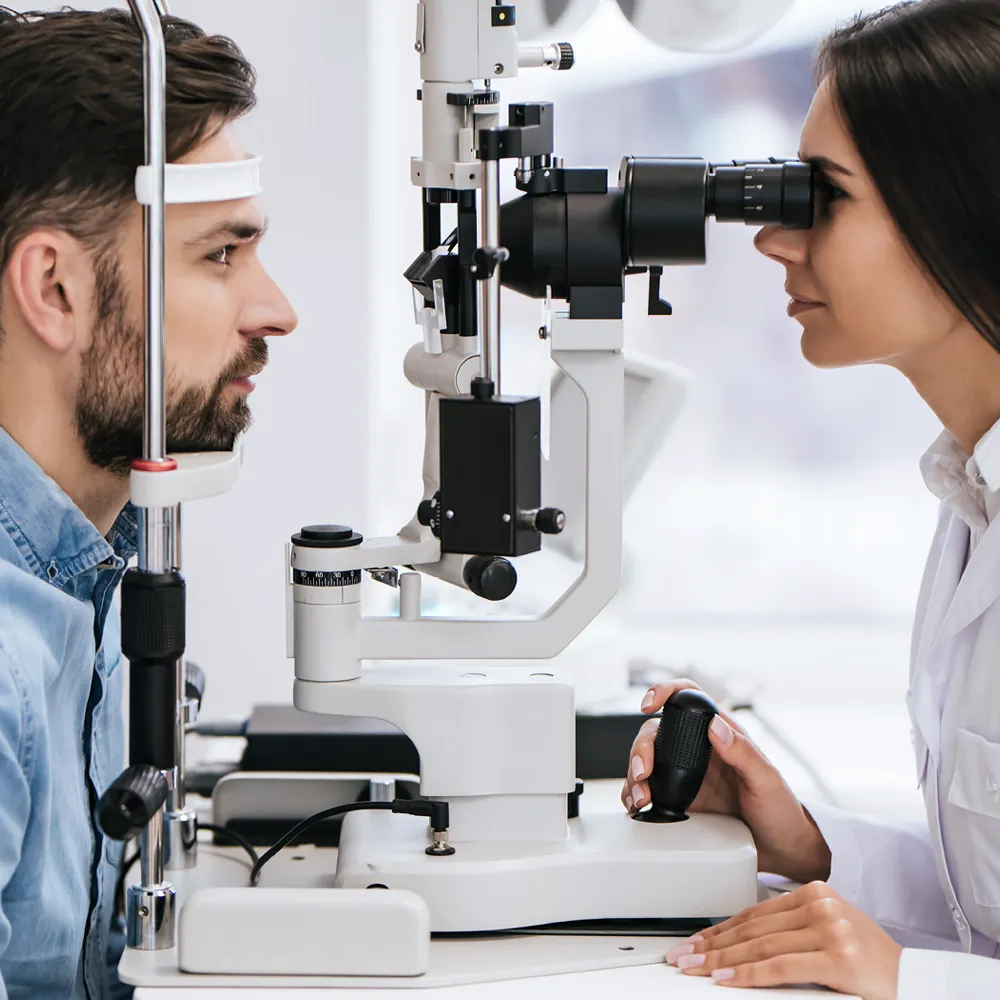 ---
Find an Eye Doctor Near You
At Total Eyecare & Eyewear we believe in using the latest technologies to aid us in doing everything comprehensively—right down to your basic eye exam.